Marching Bands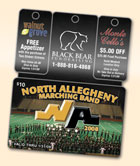 Custom Marching Band Cards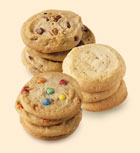 Easy-to-sell cookie fundraising
Dear Boosters and Director,
Thank you for considering Black Bear Fundraising for all of your fundraising needs! If you are tired of making hoagies or selling unusual items to try and raise funds – please contact us!
We have a program designed that will help you make thousands of dollars with a very minimal effort. This program is a custom card that will get your band members excited about selling something that is custom designed with your school colors, logo and or photos included.
You've seen nothing like this! Please call us today so we can help alleviate some of the problems associated with raising much-needed funds. Your group sells, we do everything else!
Your time and consideration is greatly appreciated!
Get Started Now!
Fill out the form for your FREE – No Obligation Consultation.
Fundraising programs
Choose your organization type:
We offer more than just cookies! You can also sell gourmet pretzels, cheesecakes, pies, French bread pizza, fresh hoagies, gourmet brownies, pumpkin rolls and so much more. In addition to our food products, we offer custom coupon cards, Dick's Sporting Goods Power Pass, Golf Coupon Card and more!
Call 1-888-816-4868