Cookie Dough Fundraiser
Who doesn't like fresh-out-of-the-oven, home style cookies? BlackBear Fundraising has created 8 decadent cookie dough fundraiser favorites, for a full variety to choose from. Our cubes of three-pound cookie dough are made fresh, and are able to produce up to 4 dozen gourmet cookies for your supporters!
Select from 8 Delectable Flavors of BlackBear Fundraising Cookie Dough!
Candy
Chocolate Chip
Oatmeal Raisin
Peanut Butter Chocolate Chip
Peanut Butter Cup
Snickerdoodle
White Chocolate Cranberry
White Chocolate Macadamia Nut
Plus these delicious sweet snacks: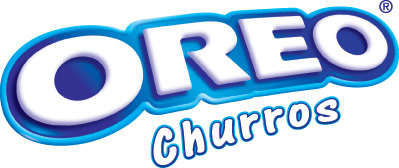 Fresh, Flavorful and Beneficial Cookie Dough Fundraising by BlackBear
The cookie dough products from BlackBear Fundraising are created with neither preservatives nor added fillers. Our fundraiser cookie dough options even include the iconic Premium Hershey's Chocolate Chunk and Reese's Peanut Butter, as a few select flavors! Everybody loves oven fresh cookies, especially if it helps their own community's groups and organizations.
Simple Set Up, Tasteful Products, & Effective Fundraising Profit Results
Your organization's or group's BlackBear Cookie Dough Fundraiser selections will arrive fresh and ready to bake! Plus, our simple, all-inclusive pricing makes BlackBear Fundraising's Cookie Dough incentive program full of fun, flavor and profitability. No matter the size of your group's or organization's goal, we will help make it a complete success!

Contact Us Today…Start Fundraising Tomorrow!
Overall, BlackBear Fundraising has all that you need for a reliable, profitable Cookie Dough Fundraiser. We are here to efficiently and effectively help you and your organization or group reach—and possibly surpass—its fundraiser goals, no matter the size. Contact us at BlackBear Fundraising by calling 1-888-816-4868, or by sending an email to info@BlackBearFundraising.com today, and start your organization's or group's fundraising incentive program tomorrow!